We pride ourselves on supplying an extensive range of high grade, modern plastic materials – both sheet and rod.
We currently hold over 600 tonnes of semi-finished sheet, rod and tube profiles in stock, with next day delivery by our bespoke transport fleet to ensure swift service.
We work in partnership with a collection of carefully selected, high quality suppliers who prove time and again that they can consistently extend the technical capabilities of plastics for your specific purposes and conditions. These suppliers include:
Working in partnership with carefully selected high quality suppliers who consistently extend the technical capabilities of plastics for specific purposes and conditions.
These suppliers include: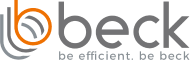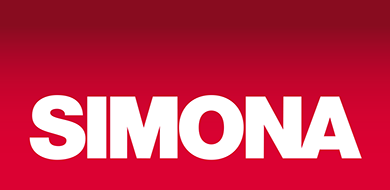 Our experienced team are here to help
Widely used in many different applications because of its excellent chemical resistance and operating temperature range of 0⁰C to 60⁰C. It has a high tensile strength and is resistant to common industrial chemicals such as acids, bases and salt solutions. PVC-U is free from toxic metals and is physiologically harmless for drinking water and foodstuff applications.
This is a low density thermoplastic and combines mechanical strength, chemical resistance and thermal stability. It has an operating temperature range of – 10⁰C to 90⁰C and is resistant to aqueous solutions of salts, acids and alkalis and to a large number of organic solvents. Polypropylene is non-toxic and is suitable for potable water applications
A low density thermoplastic that combines mechanical strength excellent chemical resistance and thermal stability. With a large operating temperature range from -40⁰C to 60⁰C and resistant to freezing makes it a very versatile material. Polyethylene is UV resistant and can therefore be used in external applications without the need for further protection.
Polyvinylidene Fluoride
Having the widest range of applications PVDF is extensively used throughout the chemical industry in fabricated tanks and linings. It is flame retardant, resistant to UV degradation and has outstanding chemical resistance to organic and inorganic acids. With the largest temperature range of -40⁰C to 140⁰C and suitability for use with foodstuffs PVDF is an ideal material in high purity applications.
Polyetheretherketone
A strong and rigid semicrystalline material often used in applications where performance at elevated temperatures up to 260⁰C are required. It has excellent chemical and abrasion resistance and is suitable in applications using steam and hot water. It is self extinguishing and is resistant to radiation. Although it is suitable for most chemicals it is not resistant to concentrated sulphuric acid, fuming nitric acid and some halogen hydrocarbons.
Polytetrafluoroethylene
Is a fluorocarbon-based polymer which offers high chemical resistance, a wide range of temperature capability from -73⁰C to 260⁰C, resistance to weathering, very low coefficient of friction and excellent thermal and insulation properties. Used extensively in the electronics industry and in the manufacture of bearing and gears and applications requiring low friction.
Polyoxymethylene
A engineering thermoplastic used in precision parts requiring high stiffness, low friction and excellent dimensional stability. It has good chemical resistance to many common solvents, esters, ketones and aqueous solutions of acids and alkalis. Acetal in its natural unmodified state can be used between – 50⁰C – 100⁰C. Common usage is in mechanical engineering, automotive, textile and food stuff industries.
Polyamide
Nylons encompass a range of material types which provide an extremely broad range of available properties. They are mechanically strong with good thermal and chemical resistance although they will absorb moisture and this can affect dimensional stability. Resistant to most chemicals they are not resistant to strong acids, alcohols and acids. Nylons can be used in high temperature environments and the heat stabilised forms up to 150⁰C. Used in the car industry as a replacement for metal parts and in electrical applications for insulators, switch housings and casings.
Flame retardent homopolymer polypropylene
Exhibits high rigidity, excellent weldability, processability, very high chemical resistance and high heat resistance. Used in HVAC & equipment manufacturing, pump engineering and electrical & electronic industries. Complies with UL 94 V-2 flame rating and DIN 4102 flame class B1.
Available in PP or PVDF from 160mm Diameter to 400mm Diameter. The drum type "Brinkmann" impeller is a single piece injection moulding and is statically and dynamically balanced. The standard steel hub is completely encapsulated and cannot come into contact with the gas flow. They are secured to the shaft with adhesive without a shaft key. Our impellers are available for clockwise or anticlockwise rotation.
Ethylenechlorotrifluorethylene
This material displays many similar properties to PVDF with a temperature range of -40⁰C to 150⁰C and is used in ultrapure water systems for the semiconductor industry and process chemical industry. ECTFE (also known as Halar) has great dimensional stability, extremely high impact strength with good insulation properties. It is UV resistant and chemically resistant against organic and inorganic acids, alkalis and solvents.


Proud to be working in partnership with some of the world's most innovative plastic manufacturers